wordup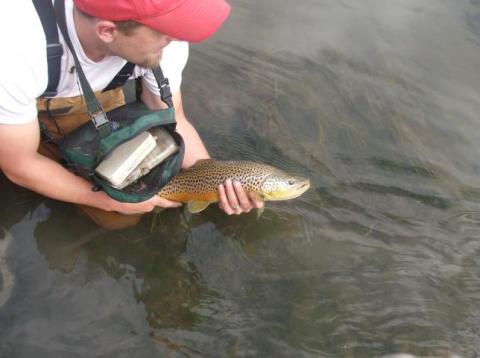 Although I love to fish, I spend most of my time at a computer designing websites like the Idaho Fly Fishing Report. When I do get a spare second I'm on the water - always learning. Every time I go fishing I learn that I have a lot to learn, but that is part of the excitement. Each season I feel more at home on the water casting, rowing, and sharing the fun when friends get into fish.
I also enjoy shed hunting in the spring, usually putting in over 500 miles of hiking/skiing from January to May. Since I live in such a diverse ecosystem on the edge of Yellowstone, I have the luxury of hunting for whitetail and mule deer, moose, and elk sheds. 
I own and operate Word Up Designs in Ashton, Idaho for over 10 years and have worked in the design/web industry for over 15. I am very exited about the new look of the fishing report and hope to make it even better in the future. I also hope that it will be an invaluable tool for fellow fly fishermen.